Give your day the elegance it deserves in our

Quaint Country Chapel

________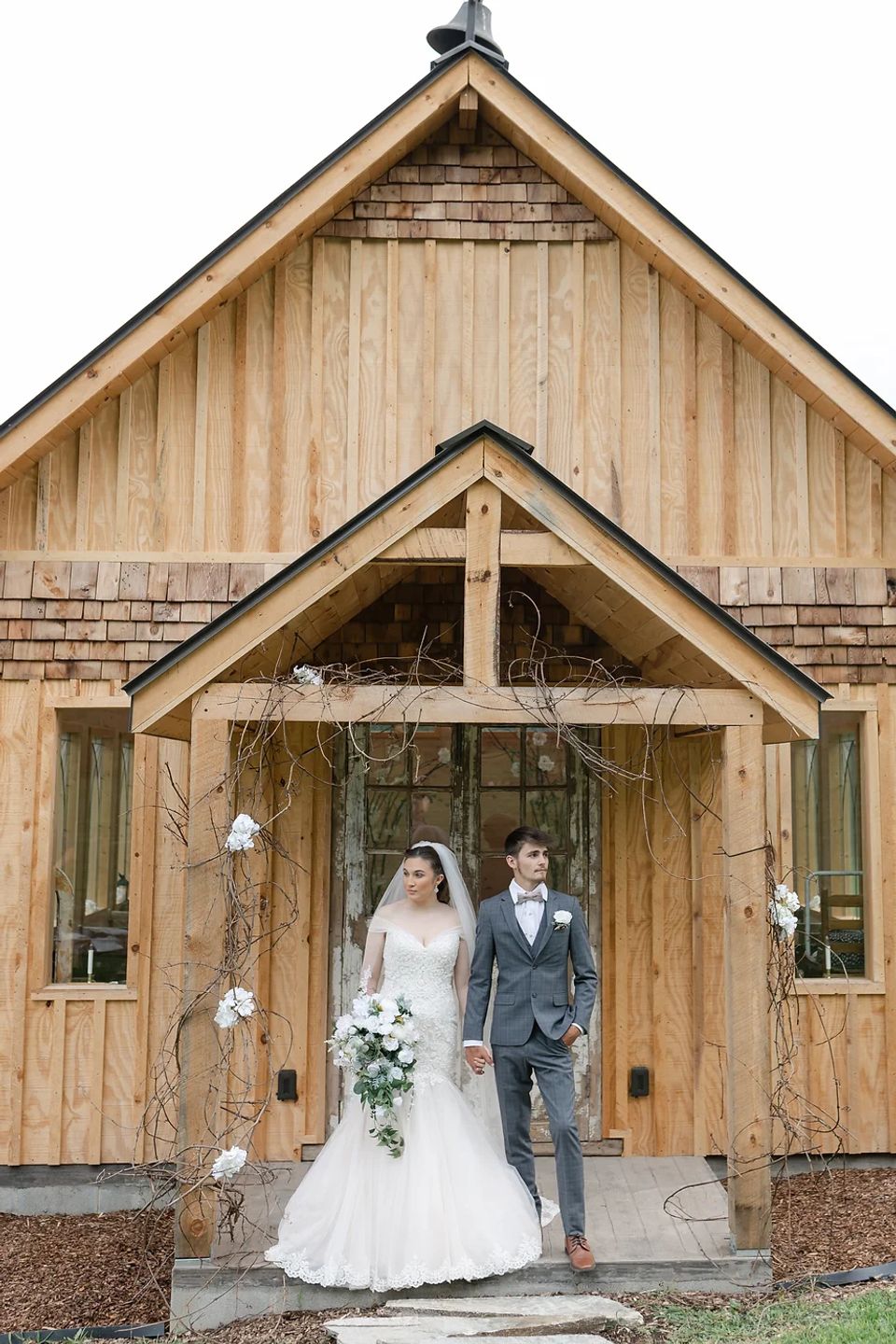 "'For this reason a man will leave his father and mother and be united to his wife, and the two will become one flesh.' So they are no longer two, but one flesh. Therefore what God has joined together, let no one separate."

~ Mark 10:7-9

Wedding Packages
Monday - Thursday

$900
Five hour rental
(No later than 10pm)
Includes everything in the weekend packages, just a shorter rental time during the week!
Friday or Saturday

$1,800
13 hour rental
(10am - 11pm)
This is our full day package to allow you the maximum time to enjoy the Farm and get ready for your day on-site!
Sunday

$1,200
8 hour rental
Includes exclusive access to the Farm
Starting at noon or later
(No later than 10pm)

Looking to Elope?
We would love to talk with you about your elopement!
Please contact us directly so we can better assist you with your planning! We have contacts for all the vendors you would need to make your special day exactly what you want!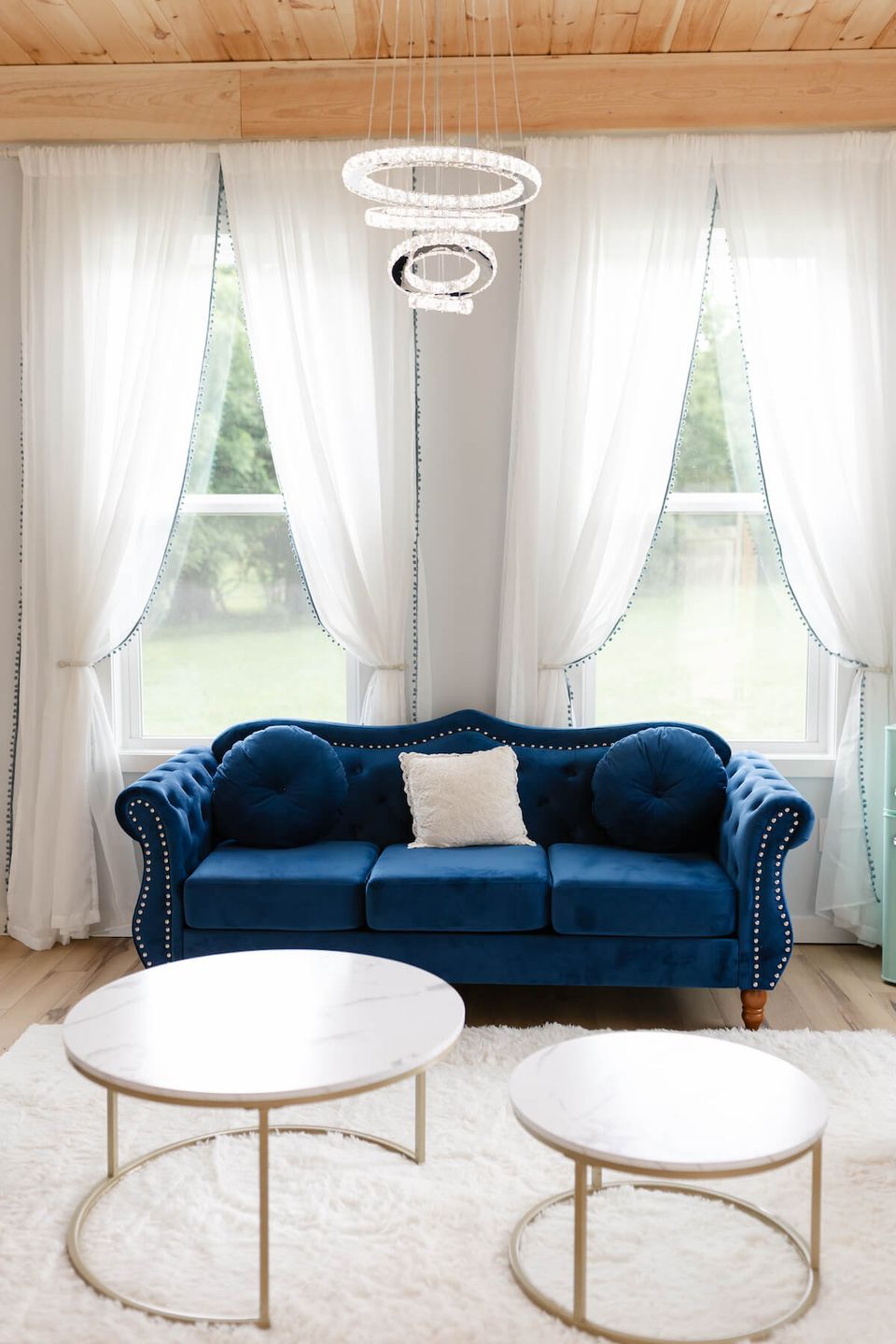 Getting Ready




________
Our bride and groom suites are perfect for getting ready on your special day!

They both provide plenty of climate-controlled space to get ready with your wedding party, along with all the amenities you need to make sure you look your best.

The Bride's Suite features a full-length mirror, vanity area, a comfortable seating area, and a private bathroom.

The Groom's Room has a table for gathering, leather sofa to relax on, a TV, and a mini-fridge for refreshments.  There is even foosball in the coffee table!

Start your Happily Ever After in our beautiful Bride Suite and Groom Room!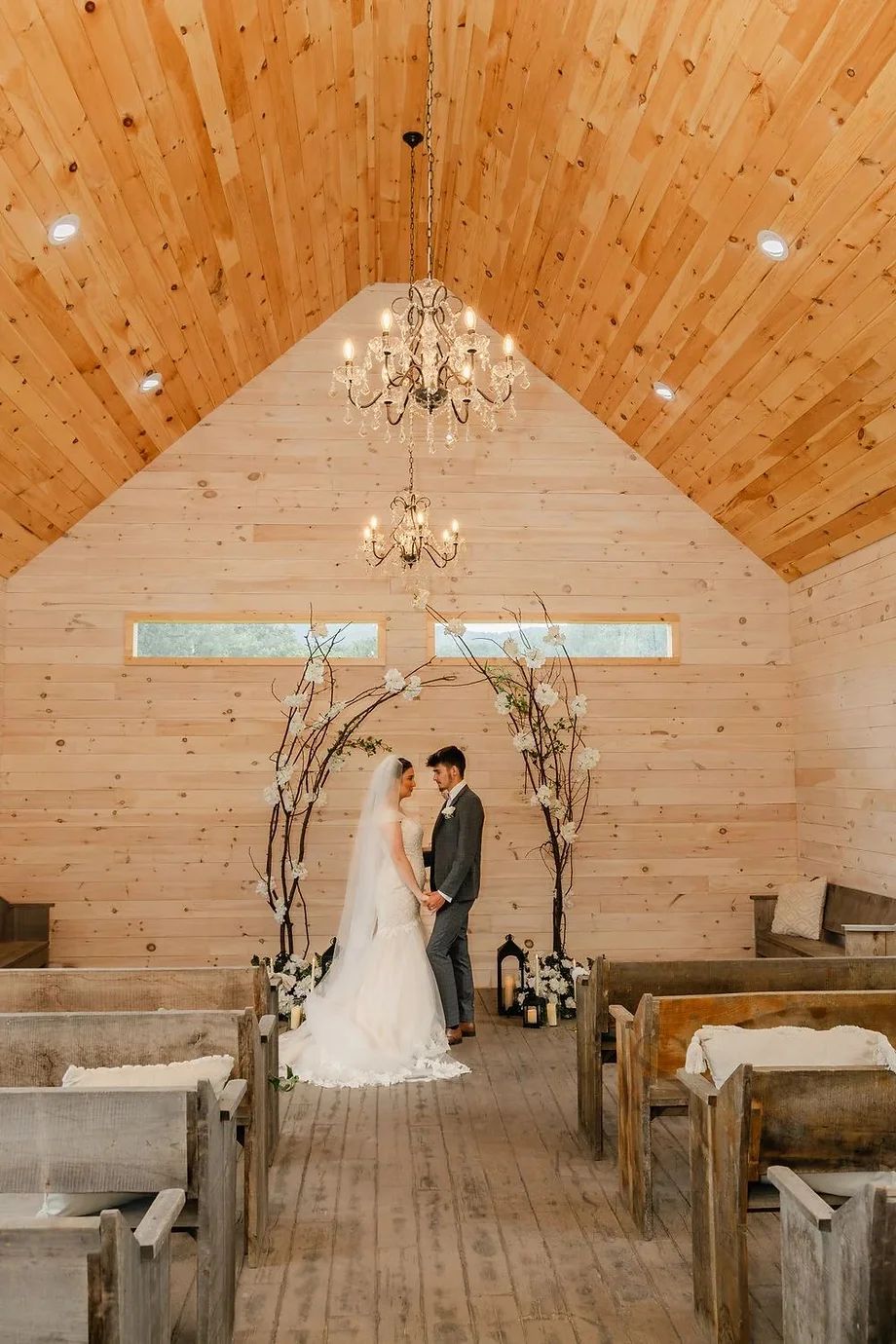 Ceremony




________
Our country chapel is the perfect setting for an unforgettable wedding.

We can help create the quaint elegance of a country chapel with handmade pews to seat 30 and ladderback chairs for an additional 35 guests. The chapel is lit with lots of natural light from the custom-made leaded glass windows and every light inside is on a dimmer to adjust the lighting perfectly for all your ceremony needs.  The chapel is climate-controlled so no matter the weather outside, you and your guests will be comfortable.

Or, you can take your ceremony outside to a picturesque area with beautiful mountain views or tucked away in the woods. We have multiple outdoor ceremony locations depending on your wedding size and your dreams for your day.

Your package even includes a choice of five arbors.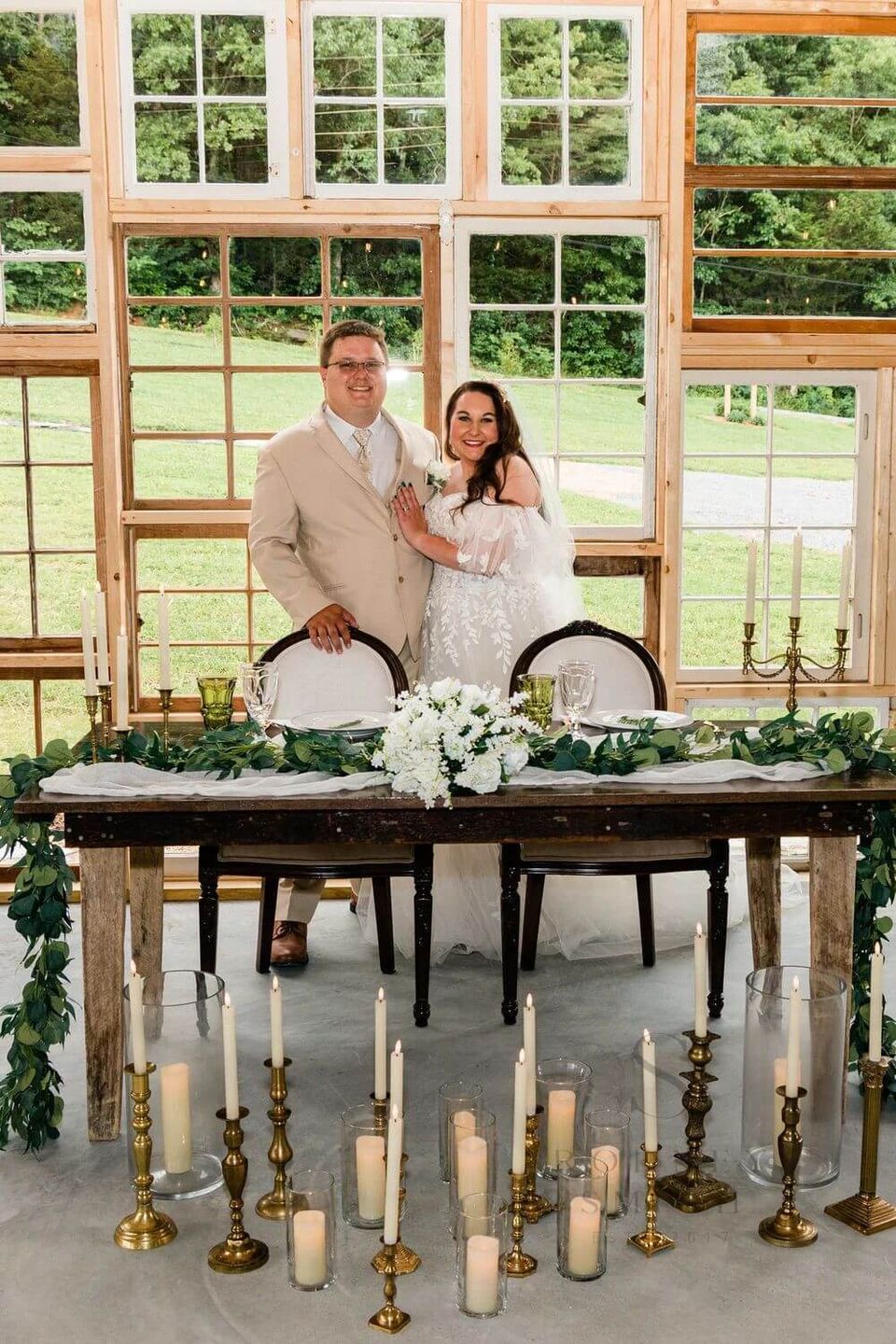 Reception




________
For micro weddings, you can choose to use the Chapel for your reception space if you wish! The Chapel provides a beautiful space for smaller weddings to have everything in one spot.

For larger weddings, the Reception space will accommodate up to 90 guests, with plenty of seating and space for dancing, cake table, DJ, and more.

We provide oversized, handmade farmhouse tables and folding chairs for your reception, so no need to deal with rentals. With access to our décor room included in your package price, you are sure to find something to fit your day! The space is complete with two bathrooms. There is even a large prep area for caterers to use.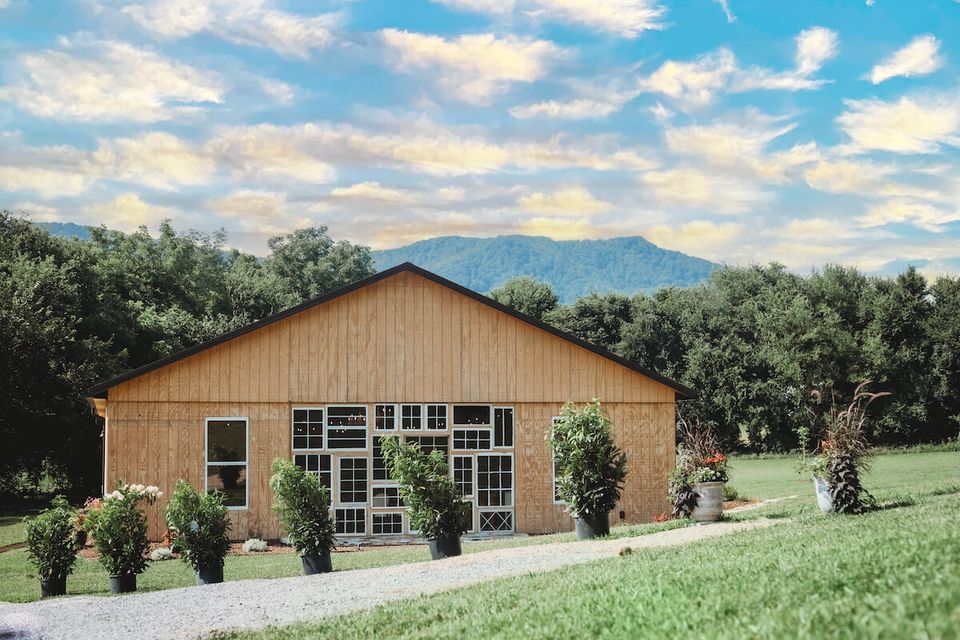 Rocky Knoll Policies




________
We are an alcohol-free/dry venue.

We are a non-smoking venue - if you must smoke we ask that you please do it in your vehicle.

Out of respect for our neighbors, music must be off by 10pm and guests exiting by that time, as well. Vendors are allowed an additional hour for clean-up and shut-down.

You can choose your own vendors - we do not have a list that you are required to pick from. If you need help with any vendors, we have a list of vendors we are happy to provide to you.

We require a day of coordinator to ensure that your day goes smoothly and we have a single point of contact the day of to do our part in facilitating your day.

To hold your date, we require a 50% nonrefundable retainer. Remainder of venue fee is due within 3o days of your wedding date. A date can be rescheduled one time, availability depending, without forfeiture of the retainer.

We accept Visa, Mastercard, American Express, Discover, cash, or check. Please note - a returned check will result in the loss of your wedding date unless resolved within two (2) days.
Questions & Answers
Frequently Asked Questions
How many guests does your venue hold?
The Chapel will comfortably seat 50 guests.  ​Depending on how you want to setup your ceremony, the Chapel can fit up to 65 or so.  We can accommodate up to 90 guests for an outdoor ceremony.  The tables we provide for your reception will comfortably seat 90, as well!
Do you allow alcohol?
We are a dry-venue, so alcohol is not allowed during the day or during the reception.
Do you have a required vendor list?
We allow you to bring whatever vendors you want to work with on your special day.  If you need any suggestions for vendors, we do have a list of vendors we can provide to you.
Does our package come with a rehearsal?
Yes! All of our packages come with a one-hour rehearsal.  This is typically the day before your wedding, but time will be confirmed within a couple of weeks of your day.
Are the spaces climate-controlled?
Yes! We have heating and air in the Chapel, Bride Suite, Groom Room, Catering Kitchen, and bathrooms.  We are working on a climate-control solution for the Reception Pavilion before Summer 2024.

Ready to Book?
Contact Us to book your wedding and reception.